Mondo Bizarro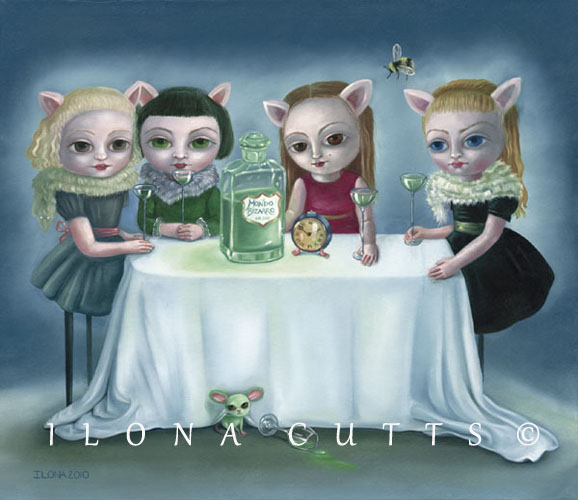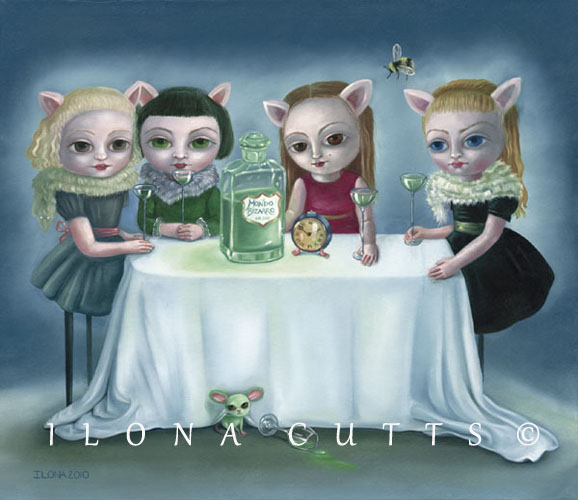 Mondo Bizarro
♥Deep in the forest lived four somewhat peculiar looking girls. They were gathered around a table, sipping green colored wine called "Mondo Bizarro", as their eyes grew bigger and bigger and little ears appeared on their heads!
♥Item description:
This is a Limited Edition Print. Edition size 250 worldwide.
♥Choose the paper size you want from options:
10" x 8" (25.4cm x 20.3cm). Watercolor Paper 190 gsm / 51 lb
11" x 14" (27.9cm x 30.5cm). Watercolor 190 gsm / 51 lb
20" x 24" (50cm x 60cm) * Custom order, Hahnemuhle Paper 310gms / 68lb
*Custom orders production time 3-5 business days from purchase.
♥Each print has enough white space around the printed image for framing.
Includes name of the print, edition number and my signature on bottom corner. Watermark does not appear on the print itself.
♥Reproduced from my original oil on canvas painting. Archival, water-resistant and fade-resistant, guaranteed for at least 125+ years.
♥This print is signed and numbered to guarantee an original print by me, Ilona Cutts